Famous Residents Kitchener
Famous Residents Kitchener, ON
Famous residents listed on Kitchener's famous residents page are considered famous residents born in the city or town of Kitchener. Even though that person was brought up in another city or town it's not fair to Kitchener where the famous person was actually born to add them to another city or town. We get lots of requests for famous people considered to be famous in one city or town but were born in another city or town. Virtual Walk considers a famous resident, a person born in the city or town we list them in. Virtual Walk doesn't intentionally insult a famous resident in Kitchener. So if we've missed someone important to Kitchener we need to honour that resident by listing them in Kitchener. Virtual Walk has listed the famous residents we could find that were actually born in Kitchener. I'm sure there are some famous residents in Kitchener we've missed. If you know a famous resident born in Kitchener not listed on Kitchener's Famous Residents page, contact us we'll be honoured to research the information and add the famous resident.
Jillian Noel "Jill" Hennessy
Hennessy born Jillian Noel "Jill" Hennessy in Edmonton, Alberta on November 25, 1968. Hennessy's father John Hennessy was a meat salesman and sales/marketing executive a job that required considerable travel and resulted in frequent moves for the family. Hennessy's mother, Maxine, a secretary left the family in 1982 leaving her daughter to be partially raised by her paternal grandmother, Eleanor in Kitchener, Ontario. Hennessy has a younger brother John Paul Hennessy Jr. and an identical twin sister Jacqueline who is a magazine writer and TV show host in Canada. Hennessy has Irish, French, Swedish and Italian ancestry on her father's side mostly Ukrainian as well as Austrian, ancestry on her mother's. She graduated from Grand River Collegiate Institute in Kitchener, Ontario and used to busk in the Toronto Subway. Hennessy a Canadian actress and musician well known for her television roles on Law & Order and Crossing Jordan.
Hennessy at the 2008 Toronto International Film Festival Hennessy and her sister played twin call girls in 1988's Dead Ringers. Hennessy was short-listed for the role of Dana Scully on The X-Files. Hennessy is most well-known for playing assistant district attorney Claire Kincaid on Law & Order between 1993 and1996 and for her lead role as medical examiner Jordan Cavanaugh on Crossing Jordan. In 1999 she played Lisa in Chutney Popcorn. In 2000 Hennessy wrote produced and co-directed with Elizabeth Holder an independent film called The Acting Class. Inspired by a true story the mockumentary looks at the trials and tribulations of a dysfunctional acting class. The film co-starred Hennessy's sister also including cameos by a number of Hennessy's former Law & Order co-stars.
In 2001 Hennessy portrayed Jackie Kennedy in the film Jackie, Ethel, Joan The Women of Camelot. In 2003 Hennessy made a cameo appearance in the film Abby Singer. Hennessy appeared on Broadway in the musical Buddy The Buddy Holly Story in 1990. From 2001 to 2007 Hennessy appeared in the TV show Crossing Jordan as Jordan Cavanaugh. Most recently Hennessy portrayed Tim Allen's wife in the 2007 film Wild Hogs. On June 9, 2007 Hennessy received a star on Canada's Walk of Fame. Hennessy also recorded an album in Austin, Texas, Ghost in My Head, which was released in June 2009.
Hennessy multi-lingual speaks English, Italian, French, Spanish and German. Hennessy married Paolo Mastropietro, a former bartender and sometime actor on October 1, 2000. Her husband opened a tavern in Northvale, New Jersey, in 1999 naming it Hennessy Tavern, after his wife. Hennessy enjoys riding motorcycles with her husband. They had a second marriage ceremony in January 2001, which took place at New York City Hall with Mayor Rudolph Giuliani officiating. Their son, Marco, was born on September 17, 2003 and son Gianni on November 21, 2007. The Minneapolis-based band Mollycuddle wrote the song "The Ballad of Jill Hennessy" in honour of the actress. Hennessy was reportedly very pleased and offered to perform with the band on rhythm guitar.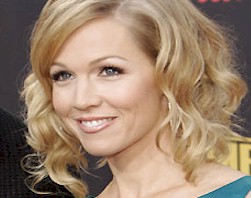 Kristin Booth
Born Kristin Booth August 28th 1974 in Kitchener, Ontario she grew up in a little hamlet called Kinkora, near the town of Stratford. Booth made her professional acting debut when she was 12, playing one of the orphans in a summer stock production of the musical Annie at the Huron Country Playhouse. Booth continued to act throughout high school performing in school plays. After graduating with Honours BFA from Ryerson Theatre School at Ryerson University, Toronto in 1997. Booth also a graduate of Rockway Mennonite Collegiate in Kitchener, Ontario. Some of Booth's first jobs were with children's theater groups, touring Ontario and Quebec.
Booth's television debut was playing a cheerleader on an episode of Discovery Channel's Exhibit A, followed by roles in TV movies. Booth's feature film debut was a small part in Gossip in 2000 starring Kate Hudson, followed by a role as a cashier in Detroit Rock City in1999, which although filmed later was released first. Her big break came when Booth landed the lead role of Tracey Grace in Daring & Grace Teen Detectives, a 1999 Canadian TV series. Luckily Booth's career survived a regular role in the Canadian soap Paradise Falls from 2001 to 2002, which was widely panned for the campy acting and terrible scripts. Booth bounced back with a number of TV movies filmed in Toronto, including A Mother's Fight for Justice (2001) starring Meredith Baxter, Two Against Time (2002) starring Marlo Thomas, and Salem Witch Trials 2002 starring Kirstie Alley, Peter Ustinov and Shirley MacLaine.
Booth landed her first starring role in a feature with Foolproof in 2003, opposite Ryan Reynolds. Booth currently lives in Los Angeles, having moved there in 2002. However Booth continues to work mostly in Canadian productions including regular roles in the series Show Me Yours and The Newsroom, and the feature film Young People F***ing 2008, for which she won a Genie Award as best supporting actress.
Woodrow Wilson Clarence "Porky" Dumart
Woodrow Wilson Clarence "Porky" Dumart born December 23, 1916 in Kitchener, Ontario. Dumart was a Canadian professional hockey forward who playing for the Boston Bruins of the National Hockey League. He is an Honoured Member of the Hockey Hall of Fame. Dumart went by the nickname of "Porky". Dumart was raised in Kitchener, Ontario, where there was a strong German population. Dumart played his junior hockey with the Kitchener Greenshirts of the Ontario Hockey Association on a line with childhood friends Milt Schmidt and Bobby Bauer, which was dubbed the "Kraut Line" by Albert "Battleship" Leduc, a defenceman for the Montreal Canadiens. After two seasons with the Greenshirts, the entire Kraut Line was signed by the Bruins.
After spending the bulk of the 1936 and 1937 seasons in the minor leagues with the Boston Cubs of the Can-Am League, Dumart made the Bruins for good in early 1937. Reunited with Schmidt and Bauer, the trio became known as one of the most famous lines in hockey history. Dumart at 6'1" one of the largest wingers was the skilled checking and defensive component to the line, while contributing good scoring, helping to lead the Bruins to Stanley Cup victories in 1939 and 1941. Dumart's contributions were recognized by being named the left wing on the Second All-Star Team in both 1940 and 1941.
World War II intervened leading to the line being renamed briefly and abortively, the "Kitchener Kids" due to anti-German sentiment. Dumart enlisted with team mates Schmidt, Bauer and Frank Brimsek. joining the Royal Canadian Air Force halfway through the 1942 season. Dumart joined the Ottawa Royal Canadian Air Force Flyers hockey team which challenged for the Allan Cup, Canada's senior league championship, and scored over a goal a game in leading the team to the title. Dumart played briefly in the fall of 1942 for the Flyers before being shipped overseas, where he served until the end of the war.
The soldiers returned in 1945 but having lost nearly four years to the War the Bruins would win no more championships during Dumart's career. Nonetheless Dumart played nine more seasons for Boston and named a Second Team All-Star for the third time in 1947. Dumart's scoring skills diminishing in his final years ending his National Hockey League career with Boston after the 1954 playoffs. Dumart played one last stint the following season with the Providence Reds of the American Hockey League suiting up for fifteen games before hanging up his skates at last.
Dumart retired having played sixteen National Hockey League seasons in all, scoring 211 goals and 218 assists for 429 points in 772 games. Dumart settled in the Boston area, and remained active with charitable affairs as well as being the long-time coach of the Bruins' Alumni Association team. Dumart was on his way to Ray Bourque Night at the Fleet Center, Dumart suddenly became ill with heart trouble and was taken to hospital where he died on October 19th, 2001. He was inducted into the Hockey Hall of Fame in 1992.
William Lyon Mackenzie King
William Lyon Mackenzie King, PC, OM, CMG was born Kitchener Ontario December 17, 1874 to John King and Isabella Grace Mackenzie. His maternal grandfather was William Lyon Mackenzie, first mayor of Toronto and leader of the Upper Canada Rebellion in 1837. His father a lawyer, miner, later a professor at Osgoode Hall Law School. King had six siblings: In the early years of Mackenzie King's life, his family would hire tutors to teach him politics, science, math, English and French; Mackenzie King was born into a wealthy family with great influence.
William Lyon Mackenzie King, PC, OM, CMG was a Canadian lawyer, economist, university professor, consultant, civil servant, journalist, teacher, and politician. Mackenzie King served as the tenth Prime Minister of Canada from December 29, 1921, to June 28, 1926, September 25, 1926, to August 6, 1930, and October 23, 1935, to November 15, 1948. With over 21 years in office Mackenzie King was the longest-serving Prime Minister in British Commonwealth history. Mackenzie King is commonly known either by his full name William Lyon Mackenzie King or as Mackenzie King. Mackenzie was one of his given names, not part of his surname, but he was never publicly referred to as William King. Friends and family called him by his nickname, "Rex", for his quick temper, and ruthlessness. As a boy Mackenzie King's motto was "Help those that cannot help themselves". Mackenzie King had a quick temper, but he was kind hearted and dreamed of one day helping to shape Canada for the better.
King eventually earned five university degrees. He obtained two degrees from the University of Toronto: B.A. 1895, and M.A. 1897; he earned his law degree in 1896 from Osgoode Hall, which at that time was independent of the University of Toronto, although situated very close to it. While attending the University of Toronto and Osgoode Hall, he met nine of his future cabinet ministers during his time as prime minister, all of whom like him and were members of the Kappa Alpha Society. While at the University of Toronto, King also met Arthur Meighen, a future political rival. After studying at the University of Chicago, Mackenzie King proceeded to Harvard University, receiving an M.A. in political economy in 1898. In 1909 his request to Harvard to receive a PhD for a dissertation he had written nine years earlier, called "Sweating Systems and the Clothing Trade in the United States, England, and Germany," was granted. Mackenzie King was the second Canadian Prime Minister to have earned a doctorate Sir John Abbott was the first. Mackenzie King also taught economics at Harvard. King worked as a newspaper reporter for the Toronto Globe while studying at the University of Toronto. In 1909 he became Canada's first Deputy Minister of Labour a civil service position.
In 1901 King's roommate and best friend Henry Albert Harper died heroically during a skating party thrown by the earl of Minto, Governor General of Canada. At the party the young daughter of Andrew George Blair named Natalie Minister of Railways and Canals tripped and fell through the ice of the frozen Ottawa River. Harper dove into the water to save the child perishing trying to rescue her. Mackenzie King led the effort to raise a memorial to Harper which resulted in the erection of the Sir Galahad statue on Parliament Hill in 1905. In 1906 Mackenzie King published a memoir of Harper entitled The Secret of Heroism.
He was first elected to Parliament as a Liberal in a 1908 by-election and re-elected by acclamation in a 1909 by-election following his appointment as the first-ever Minister of Labour. Mackenzie King's term as Minister of Labour was marked by two significant achievements. Mackenzie King led the passage of the Industrial Disputes Investigation Act and the Combines Investigation Act, which he had erected during his civil and parliamentary service. The legislation significantly improved the financial situation for millions of Canadian workers. In the 1911 general election Mackenzie King lost his seat the Conservatives defeated his Liberals.
Following Mackenzie King's party's defeat he went to Brazil to work for the Rockefeller family's Foundation at their invitation, heading their new Department of Industrial Research. The post offered a substantial salary. Mackenzie King formed a close working association and friendship with the family leader, John D. Rockefeller Jr., advising him through the turbulent period of the 1914 strike and Ludlow massacre at a family-owned coal company in Colorado, which subsequently set the stage for a new era in labour management in America.
Mackenzie King faced criticism from certain quarters during World War I for not serving in Canada's military he was 40 years old when the war began not in good physical condition, never gave up his Ottawa home travelling to the United States on an as-needed basis, performing valuable service by helping to keep war-related industries running smoothly.
In 1918 Mackenzie King, assisted by his friend F.A. McGregor, published the far-sighted book Industry and Humanity. A Study in the Principles Underlying Industrial Reconstruction, which, although it was not received with fanfare at the time, laid out the course for the next 30 years of King's political aims, which were largely realized during that time. The book has been called the most important written by a Canadian statesman.
In 1919 Sir Wilfrid Laurier Liberal party leader died, and the first Liberal leadership convention was held. King entered and won over a field of four rivals on the fourth ballot. Mackenzie King soon returned to parliament in a by-election remaining leader till 1948.
Mackenzie King helped found the United Nations in 1945. Both Mackenzie King and Lester Pearson who was Canada's ambassador to the United States at the time travelled to the opening meetings in San Francisco. Mackenzie King, unlike Pearson wound up pessimistic about the organization's future possibilities and left most of the Canadian work to Pearson.
After the war Mackenzie King quickly dismantled wartime controls. Unlike World War I, press censorship ended with the hostilities. Mackenzie King began an ambitious program of social programs and laid the groundwork for Newfoundland and Labrador's entry into Canada. Mackenzie King also had to deal with the deepening Cold War and the fallout from espionage revelations of Russian cipher clerk Igor Gouzenko who defected in Ottawa in 1945. Thereafter Mackenzie King appointed a Royal Commission to investigate Gouzenko's allegations of a Canadian Communist spy-ring transmitting top secret documents to the Soviet Union. External Affairs minister Louis St. Laurent dealt decisively with this crisis. St. Laurent's leadership deepened Mackenzie King's respect and helped make St. Laurent the next Canadian prime minister three years later.
Much of the information on King's personal life can be sourced to the diaries he kept from 1893 until his death in 1950. One biographer has collectively described these diaries as the most important single political document in twentieth-century Canadian history, as, in addition to the unique insight on King's private life they provide, the directions and motivations of the Canadian war efforts and other events are described in detail.
Privately, Mackenzie King was highly eccentric with his preference for communing with spirits, including those of Leonardo da Vinci, Sir Wilfrid Laurier, his dead mother, and several of his Irish Terrier dogs, all named Pat except one named Bob. Mackenzie King also claimed to commune with the spirit of Franklin Delano Roosevelt, American president and close friend. Mackenzie King sought personal reassurance from the spirit world, rather than seeking political advice. Indeed, after his death, one of his mediums said that she had not realized that he was a politician. Mackenzie King asked whether his party would win the 1935 election, one of the few times politics came up during his séances. Mackenzie King occult interests were not widely known during his years in office, and only became publicized later. In 1953 Time Magazine stated that Mackenzie King owned and used both a Ouija board and a crystal ball. In the 1970s biographers used the extensive diaries he kept during most of his life to delve deeper into his occult activities. One person he held séances with was Canadian Artist Homer Watson. King never married, but had several close female friends, including Joan Patteson, a married woman with whom he spent some of his leisure time.
Mackenzie King died on July 22, 1950 at Kingsmere from pneumonia with his retirement plans to write his memoirs unfulfilled. Mackenzie King is buried in Mount Pleasant Cemetery Toronto. Unmarried King is survived by a relative Margery King. Mackenzie King's likeness is on the Canadian fifty-dollar bill. Mackenzie King's Estate at Kingsmere in the Gatineau Park, near Ottawa, is open to the public. The house Mackenzie King died in called "The Farm" is the official residence of the Speaker of the Canadian House of Commons and is not part of the park.
The Woodside National Historic Site in Kitchener, Ontario was the cherished boyhood home of William Lyon Mackenzie King. The estate has over 4.65 hectares of garden and parkland for exploring and relaxing, the house has been restored to reflect life during Mackenzie King's era. His most famous quote was "A true man does not only stand up for himself, he stands up for those that do not have the ability to". A high school was built in his honour in 2009 and was named William Lyon Mackenzie King Secondary School.
King was ranked #1 or greatest Canadian Prime Minister by a survey of Canadian historians judging the first 20 Prime Ministers through Jean Chrétien, in the book Prime Ministers: Ranking Canada's Leaders by J.L. Granatstein and Norman Hillmer.
Lennox Claudius Lewis
Lewis was born Lennox Claudius Lewis born September 2, 1965 in West Ham, London, England to Jamaican-born parents. At birth he weighed 10 pounds 10 ounces (4.8 kg), and was given the name Lennox by the doctor, who said he looked like a Lennox. Lewis moved to Kitchener, Ontario, in 1977 at 12. He attended Cameron Heights Collegiate Institute for high school, where he excelled in the sports of Canadian football, soccer and basketball. Lewis eventually decided that his favourite sport was boxing. Lewis became a dominant amateur boxer winning the world amateur junior title in 1983.
At 18 Lewis represented Canada as a super heavyweight at the 1984 Summer Olympics in Los Angeles. Lewis advanced to the quarter-finals, where he lost a decision to American Tyrell Biggs. Biggs went on to win the gold medal and Lewis settled for a fifth-place.
Lewis chose not to turn professional after the Olympics instead fought four more years as an amateur hoping for a second chance to win a gold medal. After winning several more amateur titles during those years, Lewis travelled to Seoul, South Korea for the 1988 Summer Olympics and achieved his goal. In the gold medal match, Lewis defeated future world champion Riddick Bowe by a second round technical knockout.
Having achieved that goal Lewis declared himself a professional boxer and moved back to his native England. Lewis claimed he'd always considered himself British but many British fans "regard him as a Canadian at heart and a Briton for convenience."
Lewis is 196 cm (6 ft 5 in) in height and has an 84-inch reach, much longer than average for his height. During his boxing prime, he weighed 113 kg (250 lb). Lewis often referred to himself as "the pugilist specialist".
The early part of Lewis's pro career was filled with knockouts of journeymen after signing with American promoter Main Event Lewis captured the European heavyweight title late in 1990, added the British heavyweight title in March 1991 and the Commonwealth title in April 1992. By this time Lewis was a consensus top-five heavyweight in the world.
On October 31, 1992, Lewis knocked out Canada's Donovan "Razor" Ruddock in two rounds for the No. 1 contender's position in the WBC world rankings. But ultimately, the victory won Lewis even more than that. Undisputed heavyweight champion Riddick Bowe refused to fight Lewis and Bowe's WBC title was declared vacant. On January 14, 1993, the WBC declared Lewis its champion, making him the first world heavyweight titleholder from Britain in the 20th century.
Lewis successfully defended the belt three times, defeating Tony Tucker, who was decked for the first time in his career, Phil Jackson and Frank Bruno. The Lennox Lewis vs. Frank Bruno fight was the first time that two British-born boxers had fought for the world heavyweight title. Lewis suffered a technical knock-out loss at the hands of Oliver McCall on September 24, 1994. In the second round, McCall connected with a powerful right hand to the chin, putting Lewis down on his back. Lewis was up at the count of six, signalling that he wanted to continue but the referee felt he was dazed and ended the fight. Lewis and others argued that the stoppage was premature a champion should be given the benefit of the doubt.
On March 13, 1999, Lewis faced World Boxing Association and International Boxing Federation title holder Evander Holyfield in New York City in what was supposed to be a heavyweight unification bout. Lewis fought a brilliant tactical fight, keeping Holyfield off balance with a long jab and peppering him with combinations almost at will. Although most observers believed Lewis had won the fight, the bout was declared a draw to much controversy. The raw statistics of the fight suggested the bout belonged to Lewis, who landed 348 punches compared to Holyfield's 130. Lewis also out-jabbed Holyfield 137 to 52. Judge Eugenia Williams, who scored the fight in Holyfield's favour, said she saw Lewis land fewer punches than the champion.
The sanctioning bodies ordered a rematch. Eight months later in Las Vegas November 13, 1999, the two men fought again and Lewis won by unanimous decision, in doing so becoming undisputed heavyweight champion of the World. In 1999, Lewis was given one of the most prestigious sports awards in Britain being voted the BBC Sports Personality of the Year.
Along with Muhammad Ali, Evander Holyfield, Vitali Klitschko and Michael Moorer, Lewis is one of only five boxers in history to have won the heavyweight championship three times. Throughout his professional career, Lewis suffered only two losses, both of which he avenged in rematches. Upon retirement, he had defeated every opponent he had faced, and is now generally recognized as one of the greatest heavyweight boxers of all time.
The Lewis-Tyson fight was one of the most anticipated heavyweight fights in years. On June 8, 2002, Lewis defended his title against Mike Tyson. A fight many had hoped would be a classic turned out to be one-sided as Lennox used his jab and superior reach to score a dominant knockout victory over "Iron Mike." By the end of the seventh round Tyson was tired and sluggish, his face swollen and his eyes cut. Tyson was knocked out in the eighth by a right hook from Lewis. This fight was the highest-grossing event in pay-per-view history, generating $106.9 million from 1.95 million buys in the USA, until it was surpassed by De La Hoya-Mayweather in 2007.
In May 2003, Lewis sued boxing promoter Don King for $385 million, claiming that King used threats to have Tyson pull out of a rematch scheduled with Lewis for a month later. Lewis then scheduled a fight with Kirk Johnson for the championship belt of the less-recognized IBO, but dropped it when Johnson suffered an injury in training. Instead Lewis fought Vitali Klitschko the WBC's No. 1 contender and former WBO titlist. Lewis had planned to fight him in December, but since Klitschko had been on the under-card of the Johnson fight anyway they agreed to square off on June 21. Lewis entered the ring at a career high 256 1/2 pounds. Lewis was dominated in the early rounds and was wobbled in round two by solid Klitschko punches. Lewis opened a cut above Klitschko's eye with a right cross in the third round and gave a better showing in the fifth and sixth rounds. Before the start of round seven the doctor advised that the fight should be stopped due to a severe cut above Klitschko's left eye, awarding Lewis victory by TKO.
Upon retiring from boxing, Lewis moved to Miami Beach with his wife, Violet Chang, a former Miss Jamaica runner-up. The couple have a daughter named Ling, and a son, Landon. Lewis told Aventura USA. in 2007 that he is contemplating opening an "international boxing academy" and perhaps one day starting a record label, but contrary to rumours, he has yet to embark on either endeavour. Lewis has also done a public service announcement against domestic violence for Do Something.
Lois Maxwell
Born Lois Ruth Hooker in Kitchener, Ontario on February 14th 1927 to parents who were a nurse and a teacher. Maxwell grew up in Toronto attending Lawrence Park Collegiate Institute. Dissatisfied with the yields of baby sitting jobs, Lois set her sights on something more lucrative and landed her first job working as a waitress at Canada's largest and most luxurious summer resort, Bigwin Inn, at Lake of Bays, Ontario. Maxwell ran away from home at fifteen in order to join the Canadian Army during World War II. Enlisted initially as a soldier Maxwell quickly became part of the Army Entertainment Corps, travelling Europe during the war performing music and dance numbers to entertain the troops often performing with Wayne and Shuster. The truth about her age was discovered when the group reached London in order to avoid court martial and deportation back to Canada she enrolled at the prestigious Royal Academy of Dramatic Arts where she became friends with fellow student Roger Moore.
Travelling to Hollywood at twenty she won the Golden Globe Award for New Star Of The Year Actress for her role in the Shirley Temple comedy That Hagen Girl, as well as participating in a 1949 Life Magazine photo layout in which she posed with another up and coming actress Marilyn Monroe. It was at this time Maxwell actually changed her surname to Maxwell a name she borrowed from a ballet dancer friend. The rest of her family also adopted the name Maxwell.
Maxwell began her film career in the late 1940s, and won a Golden Globe Award for the New Actress of the Year for her performance in That Hagen Girl in1947. Following a number of small film roles, Maxwell grew dissatisfied and travelled to Italy where she worked in films from 1951 until 1955, and following her marriage, she moved to the United Kingdom where she appeared in several television productions.
Most of Maxwell's work was minor roles in B movies. Fed up with Hollywood Maxwell's moved back to Europe living in Rome for five years from 1950 to 1955. There Maxwell made a series of films, and at one point became an amateur racing driver. One of Maxwell's Italian films was a 1953 adaptation of the opera Aida in which Maxwell played a leading role, lip-synching to another woman's opera vocals and appearing in several scenes with a pre-stardom Sophia Loren, who also performed to another person's singing. While on a trip to Paris she met her future husband television executive Peter Marriott; they were married in 1957 and moved to London. Their daughter Melinda born 1958 and their son Christian born 1959 were both born in London. Marriott, a former commander of the Viceroy of India's household troops, had himself been screen-tested by Cubby Broccoli as a potential James Bond.
During the 1960s, she appeared in many other television series and movies both in Britain and Canada, and was the star of Adventures in Rainbow Country later that decade. Maxwell guest starred in episodes of The Saint and The Persuaders! which both starred Roger Moore. Maxwell also had a secondary role in Stanley Kubrick's Lolita. She provided the voice of Atlanta for the science fiction children's series Stingray in 1963. In 1965, Maxwell made a guest appearance in the "Something for a Rainy Day" episode of the ITC series The Baron, playing an insurance investigator. Maxwell also portrayed Moneypenny in a 1967 made-for-television special produced by EON Productions titled Welcome to Japan, Mr. Bond.
Maxwell lobbied for the role in James Bond her husband had had a heart attack and they needed the money. Director Terence Young, who once had turned her down on the grounds she looked like she "smelled of soap", offered her either Moneypenny or the recurring Bond girlfriend, Sylvia Trench, but she was uncomfortable with a revealing scene the latter had in the screenplay. The role as M's secretary guaranteed just two days' work at ₤100 per day Maxwell supplied her own clothes. The Trench character however was eliminated after From Russia With Love.
In 1967 Maxwell angered Sean Connery for a time by appearing in the Italian spy spoof Operation Kid Brother with the star's brother Neil Connery and Bernard Lee. In 1971 Maxwell was nearly replaced for Diamonds Are Forever after demanding a pay raise her policewoman's cap disguises hair she had already dyed for another role. In 1975 she plays Moneypenny weeping for the death of James Bond in a short scene with Bernard Lee as M in the French comedy Bons baisers de Hong Kong. For the filming of A View to a Kill Maxwell's final appearance Bond producer Cubby Broccoli told her that the two of them were the only ones from Dr. No still working on the series. Maxwell asked that her character be killed off, but Broccoli recast the role instead. She was succeeded by Caroline Bliss and later Samantha Bond.
As Moneypenny, according to author Tom Lisanti, she was seen as an "anchor", with her flirtatious repartee with Bond lending the films realism and humanism. For Moneypenny, Bond was "unobtainable", freeing the characters to make outrageous sexual double entendres. At the same time her character did little to imbue the series with changing feminist notions. Although Maxwell was world famous for this role her total screen time as Moneypenny in 14 films was less than twenty minutes speaking fewer than 200 words. Maxwell played the original role of Miss Moneypenny in the James Bond franchise playing the character in fourteen films, from Dr. No in 1962 until her final performance in A View to a Kill in 1985.
In 1973 Maxwell's husband, who had long been ill following a serious heart attack in the early 1960s, died. Maxwell then returned to Canada settling in Toronto, where she wrote a column for the Toronto Sun under the Miss Moneypenny pseudonym and became a businesswoman working in the textile industry. In 1994 Maxwell returned to England once more in order to be near her daughter, and retired to a cottage in Frome, Somerset. Following surgery for bowel cancer in 2001, Maxwell moved to Perth, Australia to live with her son's family. She remained there, working on her autobiography, until her death at Fremantle Hospital, on 29 September 2007 at the age of eighty.
"It's rather a shock", long-time friend Roger Moore told BBC Radio 5 Live. "She was always fun and she was wonderful to be with and was absolutely perfect casting", he said of her role as Miss Moneypenny, going on to reference a comment attributed to Maxwell that she would have liked to have seen Moneypenny become the new M after Moore's retirement from the role. "It was a great pity that, after I moved out of Bond, they didn't take her on to continue in the Timothy Dalton films. I think it was a great disappointment to her that she had not been promoted to play M. Miss Moneypenny would have been a wonderful M."
Howard William Meeker
Howard William Meeker born November 4, 1923 in Kitchener, Ontario a former right winger in the National Hockey League and television sports announcer as well as a former Conservative Member of Parliament. Meeker missed the 1943 and 1944 seasons while serving in the Canadian military during the Second World War but returned to join the Toronto Maple Leafs where he won the Calder Memorial Trophy as outstanding rookie player for the 1946–47 season. During that remarkable first season he tied the league record of five goals in a game as a rookie against the Chicago Black Hawks on January 8 1947. Meeker played in three National Hockey League All-Star games during his career of 346 games and won 4 Stanley Cups in 1947, 1948, 1949 and 1951 all with Toronto. Meeker also coached the Maple Leafs replacing King Clancy on April 11 1956 leading the Leafs to a 21–34–15 record. Meeker was promoted to general manager in 1957, but was fired before the start of the 1957–58 season. Meeker spent three years as a Progressive Conservative MP while playing for the Leafs. In June 1951 Meeker won the federal by-election in the Ontario riding of Waterloo South. Meeker didn't seek re-election in the 1953 elections.
Meeker later ran hockey schools as summer camps in Canada and the United States. Meeker weekly telecasts based on these camps, Howie Meeker's Hockey School, ran from 1973 to 1977 on CBC Television. The series was produced in St. John's, Newfoundland. It featured young boys learning the basic skills of hockey skating, puck control and passing. Meeker's encouragement and delivery were all based on his premise that the game was suffering from poor instruction at the junior levels. He felt the game was not being taught properly so his message was directed at coaches across Canada. The television series had 107 fifteen-minute episodes. It was produced and directed by Ron Harrison and/or John Spaulding and aired weekly during the hockey season.
In the 1970s and 1980s, Meeker became known to a new generation of hockey fans as the squeaky-voiced analyst on Hockey Night in Canada. Meeker began analyzing plays in greater depth than previous colour commentators, using the telestrator to demonstrate his points. Meeker also worked on Vancouver Canucks telecasts on BCTV. When Television Sports Network gained National Hockey League cable rights in 1987 Howie joined their broadcast team where he stayed until retiring in 1998. Howie won the Foster Hewitt Award in 1998 for "Excellence in Hockey Broadcasting" and was inducted into the Hockey Hall of Fame. He currently lives in Parksville, British Columbia.
Murray Irwin "Moe" Norman
Born Murray Irwin "Moe" Norman in Kitchener, Ontario on July 10, 1929 Norman was a Canadian professional golfer playing briefly in the Professional Golfing Association Tour but due to shyness and a preference to stay in Canada, he stayed in Ontario rather than travel.
Norman's play along with his way of dressing were both described as unconventional. Norman devised what is known as "The Norman Swing" very short backswing and very short follow-through which produced an amazingly accurate ball placement. Norman played extremely fast sometimes not even slowing to line up his putts. He was inducted into the Canadian Golf Hall of Fame in 1995. Norman never took golfing lessons. It's even said that on one hole his caddy told him he could get to the green with a driver and a nine iron. Naturally he hit off the tee with his nine iron and then onto the green with his driver.
At the age of 74, Norman is the eccentric genius of his sport - the 'Glenn Gould of golf.' The man with the perfect swing, 'repeatable,' as the commentators say, under any amount of pressure, but unable to deal with the expectations that came with his skills. Only in the last 10 years, with the support of his closest friends, has Norman been able to take his place among the legends of the game.
When Norman, the 'enfant terrible,' won the Canadian Amateur Golf Championship in Calgary in 1955, he hid in the bushes by the Elbow River when the championship trophy was awarded. He couldn't bear the thought of people looking at him, or of having to give a speech. A boyhood accident had left him with what doctors now think was brain damage it had also left him a man emotionally crippled by shyness.
Born and raised within sight of the Kitchener, Ontario, factories where his father worked, he was terrified and humiliated by the country club set. No matter how many championships he won, he knew he was an outsider. Norman he had a temper. The more the Royal Canadian Golf Association tried to ostracize him, the angrier he became, and the more he misbehaved.
Today they are unanimous in their praises. Rising Canadian stars like Mike Weir and Lorie Kane. Old pros like Lee Trevino, Nick Price and Tom Watson. No one has ever been able to strike the ball like Moe Norman. And yet, in a profession where the fans are also millionaires, he has had to live out of the back seat of his car, struggling to survive.
Norman's skills as a ball striker are legendary. Sam Snead himself a great golfer once described Norman as the greatest striker of the ball. In January 2005 Tiger Woods told Golf Digest's Jamie Diaz that only two golfers in history "owned their swing": Moe Norman and Ben Hogan. Stated Woods, "I want to own mine."
Norman died September 4, 2004 in a Kitchener hospital from congestive heart failure. Norman had suffered from congestive heart failure since having heart bypass surgery six years earlier. Norman also had a heart attack two years before his death.
Norman is recognized as one of golf's most colourful personalities, as well as perhaps the best ball-striker golf has ever known. Despite his unorthodox setup which placed his right forearm on the plane of the club shaft, Moe did not "swing on one plane", contrary to popular belief. If carefully viewed it should be clear that Moe's club head does not travel on a single plane throughout. Like a hula-hoop on an angle Moe's club head comes underneath the path his club head travels in his downswing. This is a very orthodox move and is seen in countless Hall Of Fame golfers and current Touring Pros. It should be noted however that Moe DID more or less return to his address club shaft plane at impact.
In the 1990s, respect and financial security finally arrived. Natural Golf became a sponsor of Norman in 1994 and proved to be one of his most devoted supporters, right through until his death. He conducted clinics for Natural Golf and proudly wore the logo during his many appearances on TV and for articles in magazines.
In 1999, Barry Morrow, Oscar winning screenwriter for the movie Rain Man, completed Dance The Green, the screenplay of Moe Norman's life.
Today, Moe's Legacy is represented by Todd Graves and the Graves Golf Academy. With Academy locations in Orlando, Florida and Edmond, Oklahoma the Graves Golf Academy conducts clinics and schools teaching Moe Norman's swing around the United States.
Jeremy Ratchford
Jeremy Ratchford born August 6, 1965 a Canadian actor currently starring as Nick Vera on the TV series Cold Case. Ratchford was born in Kitchener, Ontario but now resides in Los Angeles.
While in Canada, Ratchford played Marvel Comic book character "Banshee" in a live action version of "Generation X" TV movie as well as the voice of the same character for a few episodes of the "X-Men" animated series. Ratchford also starred in a Crispy Crunch candy bar commercial.
When Ratchford relocated to Hollywood he played a sexual predator on an episode of "NYPD Blue" and an episode of "The Practice" before being cast on "Cold Case". Jeremy Ratchford's feature film credits include "The Barber," "Angel Eyes," "The Crew" and "Blacktop." Ratchford's television credits include guest appearances in "CSI: Crime Scene Investigation," "JAG" and "Walker, Texas Ranger," all on CBS, "NYPD Blue," "The Practice" and "Buffy the Vampire Slayer."
After a series of very brief appearances in low-rent Hollywood films and studio products including Junior (1986), Short Circuit 2 (1988), and Welcome Home (1989), Ratchford revealed a predilection for slightly dark crime-themed material even as he occasionally branched off into other genres. Career highlights include a portrayal of Deputy Andy Russell in Clint Eastwood's 1992 Oscar winner Unforgiven, Harvey Sanders in the made-for-television docudrama Getting Gotti in1994, and Darryl Marquette in a guest appearance on NYPD Blue. In 2006 Ratchford accepted the regular role of investigator Nick Vera on the detective series Cold Case.
Darryl Glen Sittler
Darryl Glen Sittler born September 18, 1950, in Kitchener, Ontario a retired professional ice hockey player who played in the National Hockey League from 1970 until 1985 for the Toronto Maple Leafs, the Philadelphia Flyers and the Detroit Red Wings. On February 7, 1976 Sittler set an National Hockey League record that still stands for most points scored in one game when he recorded ten points six goals, four assists against the Boston Bruins.
Sittler grew up in St. Jacobs, Ontario playing minor hockey in nearby Elmira. Sittler was drafted out of the Junior B Elmira Sugar Kings by the London Nationals renamed the London Knights, playing under coaches Turk Broda and Bep Guidolin. Sittler was selected eighth overall by the Maple Leafs in the 1970 National Hockey League Amateur Draft. He was named team captain on September 10, 1975 after Dave Keon left the team to play in the World Hockey League following a contract dispute with Toronto Maple Leafs owner Harold Ballard. Sittler's first season as Toronto Maple Leafs captain finished the season with 41 goals and 59 assists being the first Toronto Maple Leaf ever to reach the 100 point mark. A few months later Sittler tied the playoff record for most goals in one game with five against the Philadelphia Flyers. That summer in the inaugural Canada Cup Sittler scored in overtime to win the final series for Team Canada over Czechoslovakia. In 1977–78 Sittler's 117 points ranked him third in regular season scoring behind Guy Lafleur and Bryan Trottier also earning him a Second Team All-Star selection. Sittler's scoring totals remained a Toronto Maple Leafs record until being surpassed by Doug Gilmour in the 1992–93 season. During the 1978 playoffs the Toronto Maple Leafs upset the New York Islanders in the quarter-finals, winning on an overtime goal by Lanny McDonald in Game 7 before being swept by the eventual Stanley Cup champion Montreal Canadiens in the Conference Finals.
The 1978–79 season saw Sittler suffer some knee problems and missing 10 games. It was also the year Toronto Maple Leafs owner Ballard fired and rehired coach Roger Neilson a process which saw Sittler lobby on the players' behalf for Neilson's reinstatement.
Sittler's relationship with Ballard slowly deteriorated particularly after Ballard hired Punch Imlach as general manager in 1979. Imlach and Ballard both had strained relations with National Hockey League Player's Association executive director Alan Eagleson who, as a players agent, represented more than a dozen Toronto Maple Leaf players including Sittler and his best friend and line mate, Lanny McDonald. Imlach believed Sittler had too much influence on the team and tried to undermine his authority with the players. When Sittler and goaltender Mike Palmateer agreed to appear on the TV show Showdown, as negotiated by the National Hockey League Player's Association , Imlach went to court trying to get an injunction to stop them. When Imlach said that he was open to offers for Sittler from other teams Eagleson said it would cost $500,000 to get Sittler to waive the no-trade clause in his contract. So instead of trading Sittler Imlach sent McDonald to the woeful Colorado Rockies on December 29, 1979. In response Sittler ripped the captain's C off his sweater, later commenting that a captain had to be the go-between with players and management he no longer had any communication with management. Ballard considered Sittler's actions as the same as burning the Canadian flag.
Through the summer Ballard insisted Sittler would not be back with the Toronto Maple Leafs. But before the start of the 1980–81 season Sittler and Ballard appeared together at a news conference described as "all smiles and buddy-buddy" to announce that Sittler would be at training camp. Sittler showed up with the Toronto Maple Leafs C back on his sweater, reassuming the role of team captain. Sittler had arranged talks with Ballard on his own. The discussions took place with Imlach hospitalized following his second heart attack. At the news conference Ballard said the real battle had been between Imlach and Eagleson, and Sittler just got caught in the crossfire.
During the 1981–82 season Ballard considered Imlach's health to be too poor for him to continue as general manager of the Toronto Maple Leafs. But even with Imlach gone Sittler's relationship with the Toronto Maple Leafs worsened to the point where he told Ballard and acting general manager Gerry McNamara at the end of November he would waive his no-trade clause if he was sent to the Flyers or the Minnesota North Stars. In the first week of December Eagleson agreed to terms with Flyers' owner Ed Snider and North Stars' general manager Lou Nanne. But it took another seven weeks for the Toronto Maple Leafs to make a deal. During that time, Sittler added the Islanders and Buffalo Sabres to the list of teams he could be traded to. On January 5, 1982 on advice from his physician Sittler walked out on the Toronto Maple Leafs saying he was "mentally depressed" because a trade was taking so long to complete.
Finally on January 20, 1982 the 31-year-old Sittler was traded to the Flyers for Rich Costello plus the Hartford Whalers' second-round pick in the 1982 draft and future considerations which ended up being Ken Strong. Only Ihnacak would play regularly for the Leafs. The irony was in 1980 Imlach had rejected an offer from Philadelphia who were said to be willing to trade Rick MacLeish and André Dupont for Sittler.
With the Flyers in 1982–83, Sittler earned his fourth All-Star game appearance returning to the Flyers the following season. Before the 1984–85 season Sittler was told he'd be named the Flyers' team captain. On the day of the announcement Sittler even having a brief speech prepared was instead told by Flyers' newly-appointed general manager Bobby Clarke that he had been traded to the Detroit Red Wings for Murray Craven and Joe Paterson. It was this incident that Sittler described as the biggest disappointment of his life. "Clarke can't come close to realizing how much he hurt me and my family, that day," he wrote in his 1991 autobiography. Sittler contemplated retirement and didn't report to the Detroit Red Wings for a few days but then joined the team. Sittler had an unproductive season, struggling to get ice time under coach Nick Polano, finishing the year with the worst goals-per-game average of his National Hockey League career. The Red Wings bought out Sittler's contract after the end of the season. He received a one-year contract offer from the Vancouver Canucks but decided to retire. Sittler was elected to the Hockey Hall of Fame in 1989. In 1991 a year after Ballard died he rejoined the Toronto Maple Leafs organization as a consultant under new general manager Cliff Fletcher. In 1998 Sittler was ranked 93rd on The Hockey News' list of the 100 Greatest Hockey Players on February 8, 2003, Sittler's number 27 was honoured by the Toronto Maple Leafs. In 2008 Sittler appears in a Scotia bank commercial which was the official Bank of the National Hockey League. Additionally appearing at corporate events for Scotia bank.
Walter Philip Zeller
Zeller was born Walter Philip Zeller in Waterloo County, near the city of Kitchener, Ontario on October 21, 1890. Zeller founded a chain of 12 "stores for thrifty Canadians" (as he put it) in 1931, giving it the name "Zeller's". The name was eventually changed to "Zellers" to make it more bilingually appropriate. Zellers was originally concentrated in southern Ontario but gradually expanded across the country.
In 1952, American retailer W.T. Grant Company became the largest shareholder of the company eventually owning a 51% controlling share. W.T. Grant Company sold its interest in Zellers in 1976 to Fields Stores Limited however Zellers reversed the acquisition by becoming the owner of Fields and it's hardware subsidiary Marshall Wells Limited. In 1978, Hudson's Bay Company purchased Zellers and maintains it as a wholly owned subsidiary.
Walter Zeller was hard-working, smart and above all, an optimist. Zeller had to be in 1931who but an optimist would embark on a new retail enterprise. Specially when the world was still pulling itself out of a depression. Zeller a letter to associates over 20 years later explained his motivation "It was my conviction that endowed with immense natural resources and a courageous and hard-working population Canada was bound to emerge into a period of prosperity." He was right and Zellers Limited profited right along with the nation.
Walter Zeller born on October 21, 1890 on the farm in Waterloo County, Ontario that his great-grandfather had purchased shortly after arriving in Canada from Germany. Zeller remained on the farm until his family moved to nearby Berlin (now Kitchener) where he attended high school and worked as a delivery boy. Realizing that he didn't want to move packages as a career he sampled a number of different positions over the next few years before he hit upon something he felt had great potential, retail.
In 1912 he began working for the F. W. Woolworth Company as a stock boy but soon progressed to other positions. In 1914 he made the move to Kresge's, where he made less money but felt that he could learn more. Zeller job entailed a move to the United States but was back in Canada working for the Metropolitan chain of stores by 1923. In 1926 the Company moved him back to the States, this time as General Sales Manager for New York.
By 1928, Walter Zeller was ready to come home to Canada and be his own boss. Opening his own group of four stores in Ontario operating in London, St. Catherines, Fort William and Guelph. Zellers success was quickly noticed and the American firm Schulte-United Ltd promptly bought him out. The story is that they weren't interested in obtaining the Canadian real estate but in getting their hands on Mr. Zeller. The depression of 1929-30 took its toll on the retail industry however and Schulte-United went bankrupt. Rather than viewing this as a set-back Zeller saw an opportunity. He bought back Schulte-United's Canadian properties, now numbering 14, closed 3 of them, and in 1932, Zeller's Limited opened once again.
With all of these responsibilities Zeller also had time for his family. He married Nettie Lewis in 1912 and together they had 2 sons, C. Edward, named for Walter's brother, and Warren.
In accordance with Company policy Walter Zeller retired in 1955 at the age of 65. Zeller died in 1957 and was buried in Montreal where Zellers head offices were located and where he had been living for some time. Zellers influence remains however, especially in the region of his birth. There is a memorial window in the Church of the Good Shepherd in Kitchener, Ontario dedicated to him and in 2000, the Kitchener-Waterloo Oktoberfest coin worth $2 during the Oktoberfest festivities bore his likeness.
William Jason Reso
aka Christian (wrestler name)
William Reso was born in Kitchener, Ontario, on November 30, 1973 to an American father and a Canadian mother. Reso as a child played hockey and was a fan of wrestling. After moving to Orangeville, Ontario as a youth, Reso met Adam Copeland, who became his best-friend and later tag team partner throughout his early career as "Edge" and "Sexton Hardcastle". The two attended high school together at Orangeville District Secondary School, from which Reso graduated. Before moving to Orangeville, Reso lived in Huntsville, Ontario and East Luther-Grand Valley, Ontario. Reso is close friends with fellow wrestler Terry Gerin, better known as "Rhino", "Rhyno", or "Rhino Richards". Reso currently lives in Tampa, Florida with wife Denise whom he married in 2001. William Reso, better known by his ring names Christian and Christian Cage. William Reso currently wrestles for the World Wrestling Entertainment promotion, formerly the World Wrestling Federation, on its SmackDown brand.
Reso was trained by former professional wrestlers Ron Hutchinson, Dory Funk, Jr., and Tom Prichard, making his wrestling debut in June 1995. Reso wrestled in Canadian independent promotions early in his career. During his time in these promotions, Reso won various championships in tag team competition. Reso signed with the World Wrestling Federation in August 1998, after training in the company's wrestling training camp, The Funking Conservatory.
After signing with the World Wrestling Federation, Reso made his debut and captured his first title with the company, the World Wrestling Federation Light Heavyweight Championship, and would hold onto it for a month. Also in 1998 Reso was given a vampire character, in which he formed an alliance with Gangrel and Edge, forming The Brood. The following year, Reso and Edge parted ways with Gangrel and formed an alliance of their own. The two would go on to win the World Wrestling Federation Tag Team Championship on seven occasions. The tag team, however, ended in 2001. Reso later worked as a sole performer, which led to him winning the World Wrestling Federation European and the World Wrestling Federation Intercontinental Championships, on separate occasions.
Following his departure from World Wrestling Entertainment, he signed with the Total Non-stop Action Wrestling promotion in November 2005, where he competed under the ring name Christian Cage. In February 2006 Reso won his first of four world championships the NWA World Heavyweight Championship but would go on to lose it four months later. Reso recaptured the title in 2007, which led to him starting his own alliance known as Christian's Coalition, but was later stripped of the title in May 2007. Christian's Coalition later disbanded in early 2008. Reso left Total Non-stop Action Wrestling in late-2008 and re-signed with World Wrestling Entertainment in February 2009, where he debuted on the Extreme Championship Wrestling roster. In April 2009, Reso won his first world championship in World Wrestling Entertainment: the Extreme Championship Wrestling, which he would win again in July 2009. Reso holds the record for the longest reigning Extreme Championship Wrestling Champion in the World Wrestling Entertainment era.
In addition to being a four-time world champion, Reso has won the World Tag Team Championship nine times, World Wrestling Federation/Entertainment Intercontinental Championship three times, the World Wrestling Federation European Championship one time, World Wrestling Federation Hardcore Championship one time, and the World Wrestling Federation Light Heavyweight Championship one time, for a total of 19 championships overall between World Wrestling Entertainment (where he has held 17 titles) and Total Non-stop Action Wrestling.
We know Kitchener has many notable residents born in Kitchener
If you know of one that should be on our Famous Resident page
for Kitchener Contact Us we'll be pleased to add them
Our parent company ProRank builds and designs creative appealing websites. Alluring websites
where visitors are intrigued by the unique design enhancing your companies products. ProRank
websites increase your visitor traffic by keeping your business at the top of the search engines.
contact ProRank